Mock Neck Leather Trim Zip Sweater by Silversilk
SILVERSILK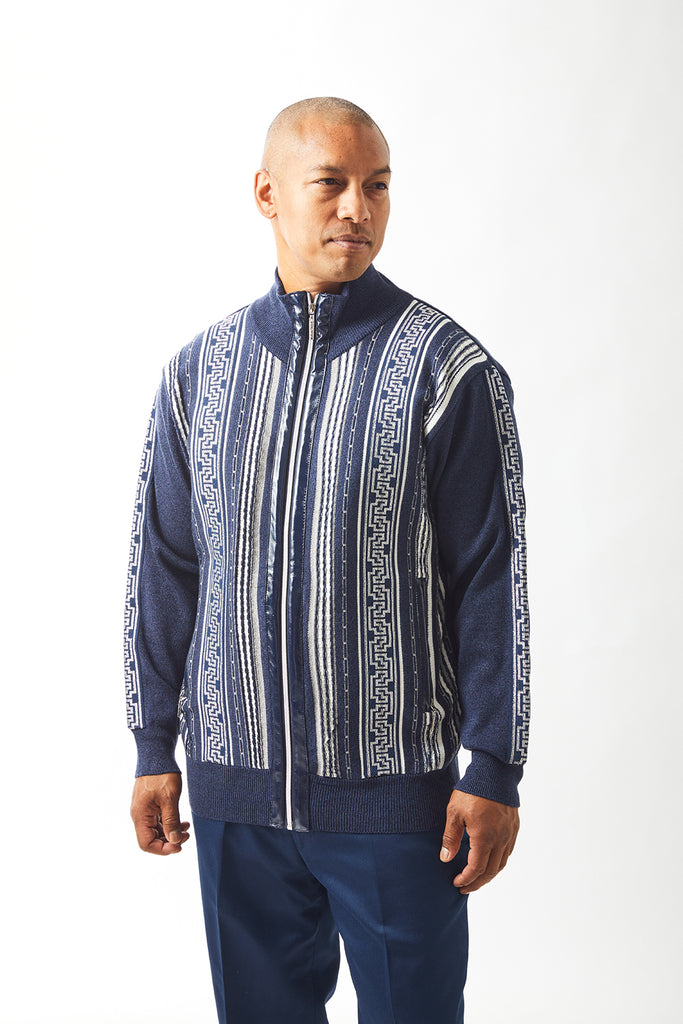 Elevate your style with the Mock Neck Leather Zip Trimmed Sweater by Silversilk – a timeless fashion statement that combines sophistication with comfort.
Sleek Mock Neck Design: Our sweater boasts a sleek mock neck design that adds an air of refinement to any outfit. Whether you're dressing up for a special occasion or keeping it casual, this sweater is your go-to choice.
Chic Leather Zip Trim: The leather zip trim detail along the front zipper adds a touch of modern elegance. It's not just a sweater; it's a fashion statement.
Vibrant Color Options: Choose between two stunning colors – Red and Navy. These rich hues are perfect for making a bold fashion statement while remaining versatile enough for various occasions.
Inclusive Sizing: Finding the right fit has never been easier. We offer sizes from Medium (M) to 3X, ensuring that everyone can enjoy the comfort and style of Silversilk.
Premium Quality: Silversilk is synonymous with quality craftsmanship. Our Mock Neck Leather Zip Trimmed Sweater is no exception. You can trust in the durability and attention to detail that we bring to every piece.