The Clorindon Fedora by Bailey
BAILEY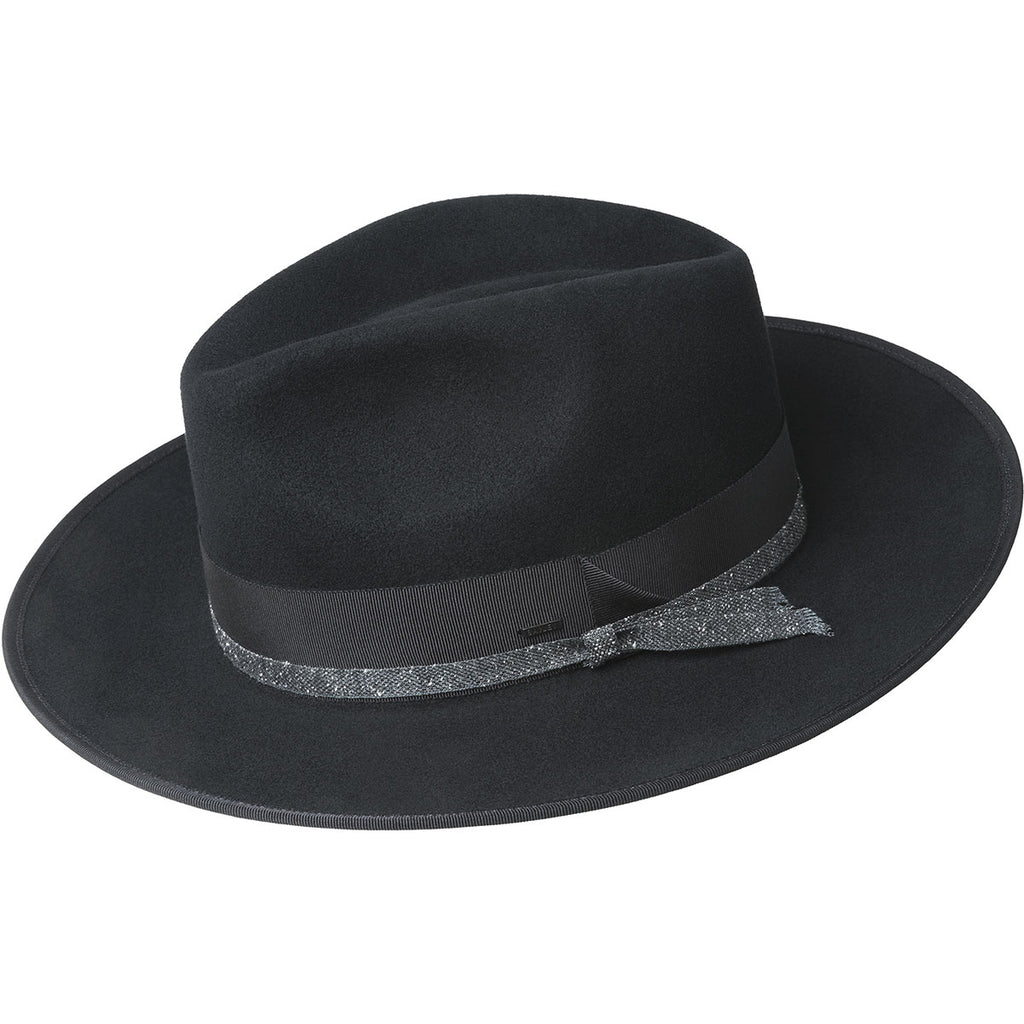 The Clorindon is a grad crown style with a 3" wide flat brim. It is trimmed with a wide Japanese grosgrain band and overlaid with a silk blend, heathered, narrow ribbon for added texture. The brim is also bound with our grosgrain for a sleek and modern look.
Fabric: Elite Finish
Material: 100% Wool
Brim: 3"
Lining: Lined
Crown: Grad Crown
Crown Height: 4"
The Clorindon is hand-crafted in the USA.