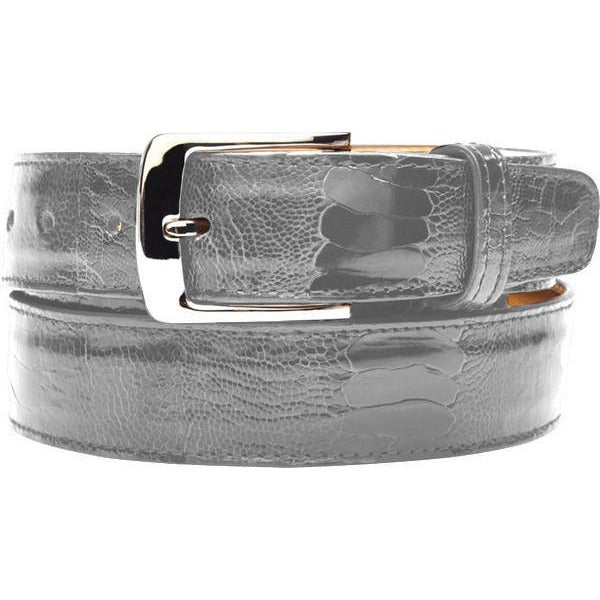 The #1 way to improve your fit is to match your shoes and belt!  This hand dyed, genuine ostrich leg belt by Belvedere is certain to match in color and quality to your finest Belvedere shoes or other ostrich leg shoes.
Belt sizing notes: Belvedere Ostrich Leg Belts are made for waist sizes up to 44".  When you receive your Belvedere Belts, you will need to cut them to your size.  Simply remove the buckle, cut the buckle end to length, and re-attach the buckle.
Also check out these matching Belvedere Ostrich Shoes.