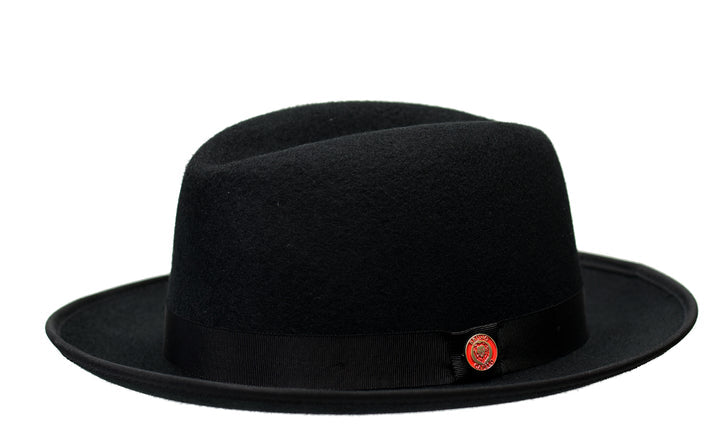 The King Collection is a spin off to the Princeton Collection! This classic wool fedora is a must have accessory for any man's wardrobe. It is crafted from 100% fine Australian Wool with a shine-on self-matching grosgrain hat band. The brim measures 2.25" and snaps up and down so you can wear it how you choose! The crown can be worn as a center or as a pinch front - customize it to your own needs!
Brim: 2.25" Snap Bound
Material: 100% Fine Australian Wool
Crown Height: 4.5"
Interior: Elasticized Cotton Sweatband
Hat Band: 1.25" 17-Ligne Grosgrain
Shape: Fedora (Center Dent)
Interior: Satin Lined
NOTE: There is a built-in hat sizing string/adjuster in the sweatband of this hat so if you are in between sizes just use the hat sizer to adjust it to your exact fit.