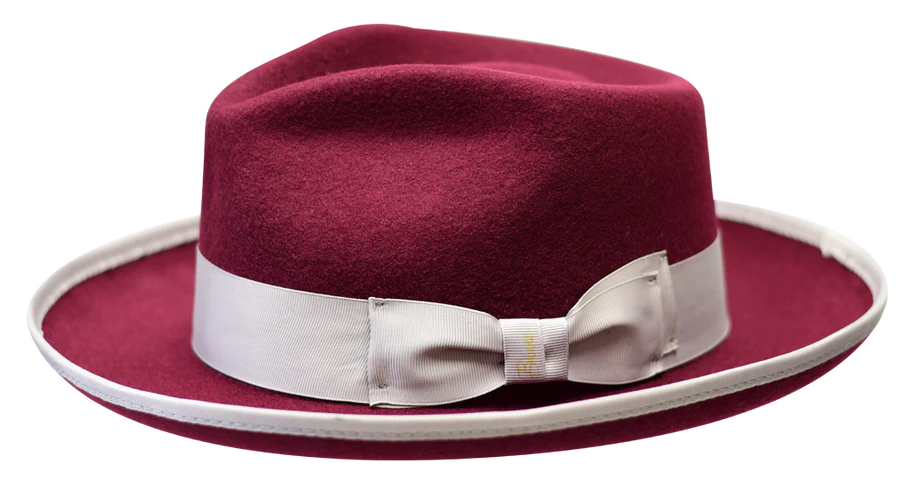 For the charismatic, the daring, and the bold, the Night Hawk fedora is a statement piece that won't be confined to the meek. 
This rich wool fedora is soft to the touch, but also strong and exceptionally breathable, making this hat perfect for all seasons. The 100% Australian Wool will keep you comfortable on even the chilliest of days.
The interior is also fully lined and has breathable cotton sweatband.
NOTE: There is a built-in hat sizing string/adjuster in the sweatband of this hat so if you are in between sizes just use the hat sizer to adjust it to your exact fit.
Brim: 2.75" Snap Bound with Edge Binding
Material: 100% Fine Australian Wool
Crown Height: 4" (Pear-Shaped)
Interior: Elasticized Cotton Sweatband
Hat Band: 1.5" 19-Ligne Grosgrain
Shape: Fedora (Pinch Front)
Interior: Satin Lined